Hello bodybuilders !
We were told that you love it when a source makes you make the most of it. In addition to this we tell you, with us the shipping is quick. So just to make a double benefit for you, we will offer you something nice.
We work live with the laboratories, so we can afford to ask them for small "gifts" so we will make you benefit.
Our goal is to prove to you that we are the best source of the web and we want a lot of objective comments.
You will be satisfied and we want you to express it!
3500 euros of prizes to win!
strength belts (value 49.9euros)
Shakers (value 19.90euros)
Towels (value 10euros)
T-shirts (value 25euros)
50euros vouchers for the whole site 2getmass.to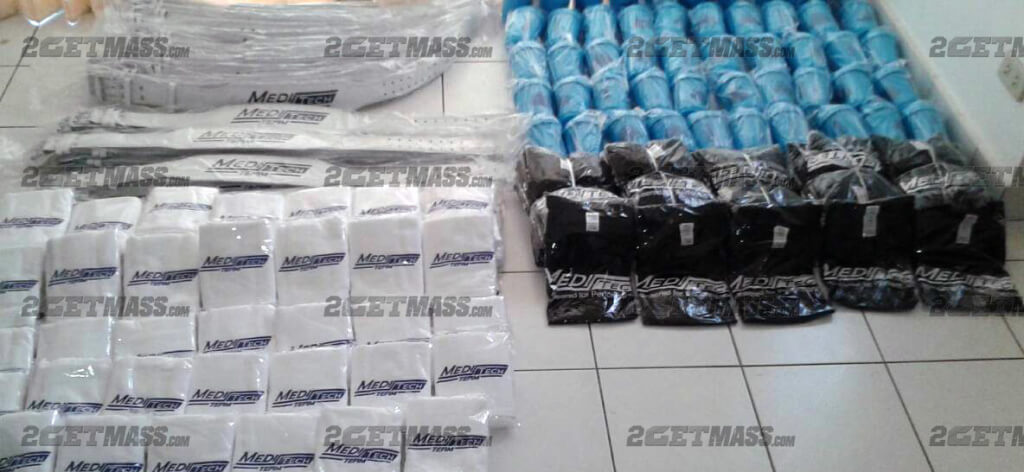 The first 10 to give us their order number (with the status "confirmed") on a Steroids forum (Forum-Steroids.com, Meso-RX, Direct-Muscle.com, etc.) will get 1548 € euros of gifts :
1 strength belt
1 shaker
1 towel
1 T-shirt
50 euros voucher on the next order *
Total earnings per person: € 154.80
The 10ème to 20ème order numbers will get 999€ of gains:
1 strength belt
50 euros voucher on the next order *
Total: € 99.9
The 20ème to 30ème order numbers will get 850€ of gains:
Total 85 €
The 30ème to 50ème order numbers will get 350€ of gains:
Total: € 35
Conditions of participation
Be a member of a forum.
being an adult (and vaccinated).
Have an order of steroid a minimum value of 250 € * paid and confirmed by our customer service.
Having posted the order number in a matter of a week + a notice and comment objectively on the quality of our website (minimum 30 words)
Taking the insurance on the order. Entries without insurance will not be taken into account.
Only steroid orders are accepted (excluding HGH and peptide)
Mixed orders (+ steroid hormone) are accepted with a minimum of € 250 product steroids in command.
Having posted his/her opinion on the receipt of his/her products on a forum (+ photos reception).
Open a treatment journal (pseudo + treatment journal 2getmass) on Forum-Steroids.com, MesoRX or another.
Write an objective comment on a form produced by our website (good or bad aim) on the subject by mentioning your order number.
The gifts will be sent within 15 days maximum after the receipt of your order.
* 250 euros minimum order (excluding transport and insurance).
Details of prizes
Force belt Powerlifter Meditech
The Meditech Super Power Lifter Belt is a high-quality, ultra-thick, high-quality leather belt designed to reinforce sheathing and protect the lumbar during intense leg or back workouts.
This belt is ideal for athletes carrying both moderate loads and heavy loads.
thick leather
ultra solid
superb finish
heavy charges
lumbar protection
Raises from the ground
squat thighs
draw backs
Shaker Meditech 5-in-1
Quality 5en1 shaker with a pill box, ideal for taking and carrying your supplements.
400 ml portable shaker.
Tornado formed by pushing a button.
Compact with new removable base.
Meditech T-Shirt
All Meditech garments are of great quality and are perfectly cut for a great look. This is logically the mark of stero No. 1 worn by all athletes Muscle and Fitness!
Meditech Towels
Incredibly soft and absorbent, it's a pleasure to get out of the bath or shower after training. You instantly feel requinqué, even a day of leg training!
Good luck to everybody!