Primo 25 - 100 tabs A-tech Labs
169€
The effects of Primobolan Depot are mostly similar to those of Primobolan tablets: moderate anabolic effect, slimming and making small but quality muscle mass. As Primobolan, Primobolan Depot causes a voracious appetite that promotes this weight gain.
Description
Laboratory
Reviews (0)
ATECH Stock Shipping
Description
Primo 25 - A-Tech Labs box of 100 tabs: 25mg / tab
Laboratory: A-Tech Labs
Form: Oral
Ingredients: Methenolone Acetate
Concentration: 25mg / tab
Presentation: box of 100 tabs
Dosage: Between 75mg and 150mg / day
Type: Firmness / Dryness / Weight Loss Stabilization Cycle
Level: All Users
Primobolan Information
The methenolone acetate is composed of methenolone acetate tablets. It is a moderately anabolic and low androgenic steroid.
The desired effects of methenolone acetate are close to those of Winstrol. Indeed it's not necessary to rely on a methenolone acetate cycle if one wants to quickly gain muscle mass because it is a quite moderately anabolic product . However as with Winstrol, there is a moderate muscle gain but better, denser and slimmer. Similarly, as the gain is not from water retention, it is a sustainable muscle gain.
Because of its reduced anabolic power, methenolone acetate is often used in stack and during slimming periods. For a larger weight gain, athletes stack the methenolone acetate with stronger anabolic. For cycles of slimming, it can be combined for greater efficiency with another slimming product such as Winstrol. Finally, we must note that methenolone acetate gives a particularly voracious appetite, which naturally promotes weight gain.
The main feature of methenolone acetate tablets is that it is absolutely not toxic to the liver or other organs, unlike Winstrol and many other oral anabolic. This is because there is no alpha alkylated and this makes it one of the least dangerous oral steroids. Moreover, as it has a little androgenic compound, its side effects are nonexistent when taken at usual doses. So there is usually no water retention or virilization or gynecomastia with this product, except of course for susceptible cases or cases of very high doses.
The usual doses used by bodybuilders range from 75 to 150 mg per day depending on the weight and experience of the subject.
Laboratory
A-Tech Labs
A-Tech
represents one of the leading laboratories in the manufacture and distribution of
sports complements
high level Recognized in the world of
Bodybuilding
and
Fitness
, A-Tech offers extremely effective products every day to athletes wishing to improve their physical performance, in order to always offer the best
Anabolic Steroids
, A-Tech works from high-quality active pharmaceutical ingredients (APIs) (USP / BP).
A-Tech
offers one of the most diversified ranges in terms of anabolic steroids and hormones and protections.The A-Tech brand is first and foremost embodied by a team of experts, passionate about the capacities that sports supplements offer on the body. Every day, they therefore work to develop the purest and safest formulas so that everyone can reveal their full potential.
---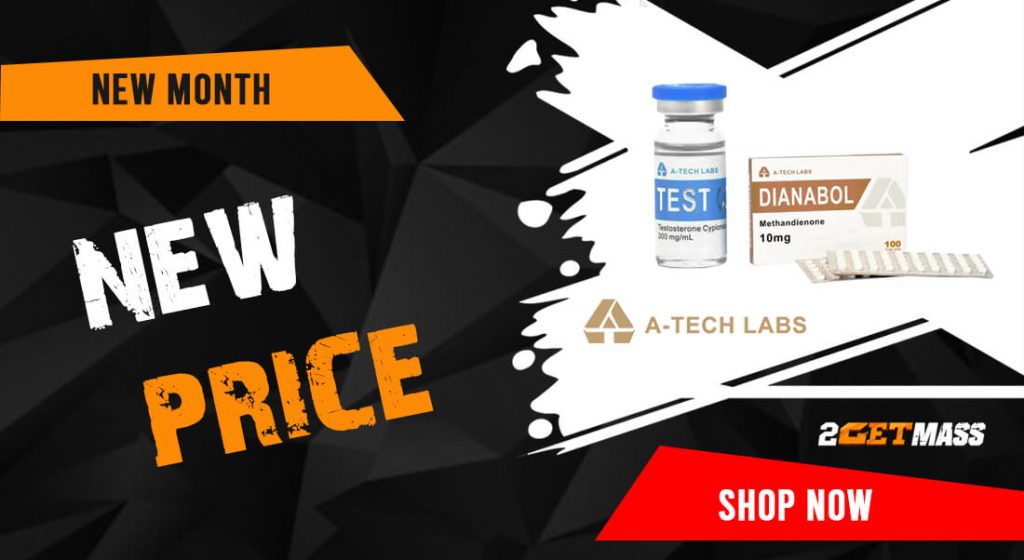 NEW PRICE ON A-TECH LABS : THE LOWEST PRICES ON THE MARKET!
See the STOCK A-TECH LABS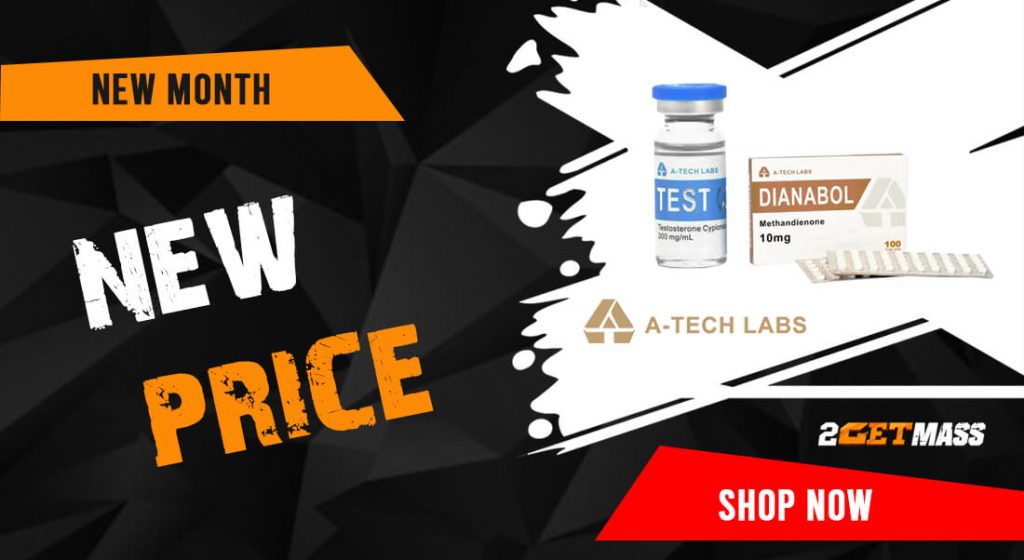 NEW PRICE ON A-TECH LABS : THE LOWEST PRICES ON THE MARKET!
---
A-TECH stock
Delivery cost : 45 € = 49 $
+ Option 2 "Guarantee": The warranty protects you against breakage, loss or seizure of your package at customs. It represents only 7% of your total order. Like 95% of our customers trusting our insurance, choose security!

Shipping worldwide, including Europe (France, Italy, Spain, Belgium, Portugal…), United Kingdom, United States, Asia.
• Shipping: 1 - 2 days (excluding weekends) after validation of your payment.
• Duration of transit: 5 - 9 days.
• Sending of the postal tracking code: 2 - 5 days after shipment of the package (sometimes the first update of postal status can take up to a week).